How Google Analytics Can Be Beneficial For Your Business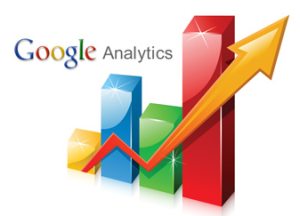 Google Analytics is a multifaceted analytical tool that goes beyond the scope of analysis. If you are a small or medium size business owner, you must use Google Analytics to monitor and promote your business.
Let's check in detail how exactly this tool will work for you:
First and foremost, it is a simple, easy to use data visualization tool that gives you a true picture - It has motion charts, scorecards and dashboard to show how the data changed over a period of time. Also, one can easily surf through the specific or general data, as needed.
With Google Analytics, you'll know exactly how your visitors behaved on your website. You'll have everything on your finger tips- the conversion rates, reports, and even the bounce rates. With this tool, you'll know precisely how your online store has been converting.
It analyses every data in detail- The Traffic Tool, for example, tells you your traffic source, the keywords that has been driving traffic to each of your web pages and also the bounce rates. When you know where your customers come from, it is easy to promote and grow your business.
Another tool, 'In page Analytics' tells you exactly what your visitors like on your page, what information they search for when they visit your website and more. With this tool, you'll be able to enrich your website with content and information your visitors are looking for and thus get more traffic and better results.
In addition, it also tells you how your online ads have been converting. This vital feature will help you promote your business in most efficient and cost effective manner.
Best is, you'll not just have numbers, but also a detailed description to help you understand the numbers and what they mean for your website. This tool will track the promotion channels such as email marketing, affiliate marketing, banners, search ads, social media ads etc to tell you exactly what your cost benefit ratio has been for each of the channels.
Most importantly, Google Analytics also measures the social media analytics and tells you how productive the social media engagement has been for your website
Another feature that is worth mentioning is the mobile browsing data. Google Analytics has been proactive in measuring the data of mobile users browsing your website. Now, this feature can just not be ignored because the number of smart phone users has been increasing at a whopping rate. In fact, estimate suggests that the mobile browsers will surpass desktop users by 2015.
Other tools such as Site Search, Event Tracking, Real time reporting and more give you a comprehensive picture on what your visitors are looking for when they reach you. This will also help you capture more business by tapping opportunities you have been missing so far.
All in all, Google Analytics helps you read your visitor's mind. It tells you about your strengths and weaknesses. When used optimally, this tool analyses all the information on a platter so that you can focus on your business.