Make Money From Your Website Via Advertising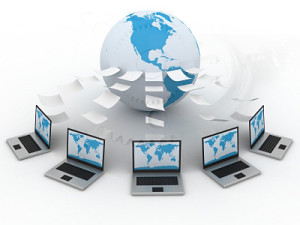 Most webmasters or website owners would love to be able to make money from their site. New revenue streams are always welcome. However, advertising is not that simple and in order to be able to have ads on a site, advertisers need to see how advertising on the particular site will benefit them. There are ways to make a website more attractive to advertisers.
High Quality Content
A sure-fire way of attracting advertisers to spend their money on a site is to make sure that the website features very high quality content on an industry that is viable commercially. To be blunt, advertisers will only spend their money on advertising in a site if that very action helps them to make money.
A website will not get a lot of attention if viewers do not get anything from the site. Once they are getting something - whether they are learning something new or are getting entertained - they will be unlikely to return.
Plus, the Google Panda update tends to lower the rank of websites that do not have good content as measured through bounce rate, duplicate content, or having obtrusive ads.
Optimize Content
Content is always better when it is optimized for the highest ranking keywords. The tool of choice for most sites in Google AdWords Keyword Tool as it provides an easy to understand method of finding keywords that have the highest value within the website's niche.
Content can be optimized by employing keyword focus (selecting the two or three keywords that are highest priced within the niche and focusing content on those keywords) or by keyword placement (putting those keywords in title tags, sub-headings and in all tags for any graphics, among others.
Increase Site Traffic
Advertisers will spend their money advertising in sites that they know reaches a very wide audience and the only way for a site to be able to reach a very wide audience is to increase its traffic. Generally, there are ways to increase the amount of site traffic.
Good search engine rankings
Links from other websites, blogs, site directories, social media and others
Pay to advertise the site on other sites
Site Designed for Advertising
In order to attract advertisers, a site needs to have space for ads. The site template needs to be one that can accommodate ads without making it look crowded or cluttered.
Consider AdSense
Google can be considered as the biggest advertiser on the web. Their ads (AdWords) appear on search engines which help to generate a lot of revenue. Sites can also put AdSense on the site and earn revenue for it. However, Google only chooses sites that have really good traffic and have quality content.
Consider Displaying Ads from Ad Networks
There are also other advertising networks other than Google and they can be divided into ad networks and affiliate networks. However, they may require that a site be approved by them before they allow placement of their ads.
When opting for affiliate networks, it pays to choose products that are related to the niche of the site or to most of the content. Having totally unrelated ads may tend to drive site visitors away from a site.