No Way Can a Company Avoid Social Media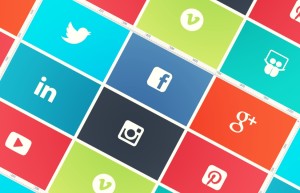 You must be a lost dinosaur by online standards if you still do not have an effective social media marketing strategy for your brand. In other words, be ready to be extinct! Surely, you do not want to find your site banished in an obscure corner of the internet! Besides, all your customers are in there, with their unique profiles. Social media marketing allows you access niche customer groups directly. Your page analytics also serve as an amazing resource to interpret user psychology. Instead of dilly-dllying on having your social media presence, jump upon the bandwagon like right NOW! Look up the following aspects of having a booster social media presence.
Not only Facebook: Given, FB is the most popular site. However, there are numerous other social media platforms, each with their groups of devoted members. You have Linkedin, Pinterest, twitter, and Tumblr among other social media platforms. You do not have to set accounts on all social media sites either. Just select the right media according to your temperament and be active consistently. In fact consistency is the key ingredient for the overall success of any social media marketing strategy.
Amazing branding: The most popular of social media sites, Facebook, allows users to set a banner cover photo besides the customary profile picture. Many other social sites also follow the same format of allowing extensive customization of your page. For example, you can set color themes for your Youtube channel. Be creative! You can always hire the services of a good professional digital artist agency.
Organically active: Avoid stagnation but do not be overactive. That is organic branding for you. You need to keep posting in a regular rhythm to stay active in the newsfeed of your subscribers. However, if you are too active, people may begin to find you annoying. Always remember that social media works on people's verdict.
Niche connection: You can simplify your search for interested subscribers via social sites devoted for specific groups. For example, Kolektado is a social site for hobbyists and collectors only. They have a Facebook-like interface as well. Besids, social media is personal. People check social media before going to bed and the first thing in the morning. You can harbor the personal connection intelligently.
Effective promotions: Any social site is a great place to run ads. Just as Google adwords, Facebook PPC also allows to run paid ads with some unique targeting options. You can also place video ads in sites like Youtube. It is probably the most cost-effective medium. In most sites, it does not take anything at all to set an account. This makes it cheaper than even radioor print ads.
Do not treat your social media profile as a bulletin board to make official announcements. This kind of approach simply does not cut with the vibes in there. A social platform, by definition, is a place for personal interactions. Post witty one liners, comment on other posts, and reply to comments on your page. Being real and truthful also supplies you with the fuel to engage in a swordfight of word vibes, and win. You will always have critics keen to find faults when there none. You need to refute these allegations or your reputation is at stake!