Strengthening Your Brand On The Internet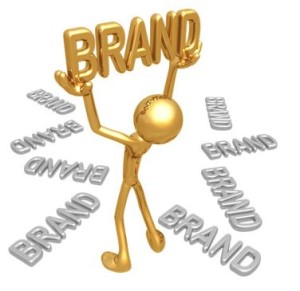 Strengthening your brand online or on the internet is not easy, though there are many tools that can be used to make sure things go in the right direction. There was a time when the simple building of a website was enough to get traffic through paid search and organic search, word-of-mouth, article marketing, social networking, and other online marketing strategies.
Then things changed and social sites started ruling the roost as more and more people were drawn to the short bursts of content. Marketers then changed their strategy and focused on social sites where a lot of people shared and connected. Today, it is again time to make a change and consider redefining a brand's online presence.
It is time to consider moving majority of marketing efforts into social sites as those are where millions and millions of people are - they are spread across massive global networks. It only makes sense to be where they are. A brand needs to build on social networks, functional apps or applications which offer commerce, contests, social parties, event planning and many other activities. There are so many brands that have been built by having networks provide the audience, as well as specialized tools that provide the means to convert audience interest into sales.
However, the website is still of great importance. Because a vast majority of people search for information on the internet, it is best to have an online presence which is easy to find. When a site is designed well and is done right, it becomes a lot more than a billboard with words. It now becomes the venue where the business controls customer experience and get all relevant customer data. It is vital to be ranked relatively higher in order to be easily seen in search engine results as this increases the chances that people will choose your site and hopefully be converted into sales. But if the business is not ranked as high as it desires to be, then there needs to be some serious SEO (search engine optimization) done.
Another way of strengthening a brand's online presence is to be found where it matters. Powerful tools like Google Maps, Google Places, Bing, and others can make a brand more visible to a wider range of audiences. After all, visibility is vitally important. Plus, such tools will list not only the brand details but also contact information and physical location; and makes it easier for people to contact or even find the business. There are also a lot of other geo-based sites that will allow the brand to cast a much wider net.
Having a site which features responsive web design is the way to go when trying to strengthen a brand online. Because different people access the internet in different ways using different devices, it pays to have a site that is specifically designed to adjust itself depending on which device it is used. This enables people to visit the website regardless of which device they use to go online without any problems.